If you want real analysis based on research and digging deeper into a story,No Agenda is your show. To keep it alive please support No Agenda any way you can. There are excellent ideas on the support page here.
Dear Producers,
Your No Agenda Show works on holidays and

this Sunday

is part of the three-day Labor Day weekend. This usually means depressed contributions to the show and looking at the PayPal account, this year is no exception. Hopefully things will pick up.

The good news is today is Adam's birthday and he turns 52 (I never liked the word "turns" -- it sounds like he is going sour). It's a perfect show donation amount -- $52.Click here and wish Adam a No Agenda Happy Birthday from the producers. This would be a great gesture of support for Adam and the show. It hopefully will make up for the down holiday weekend.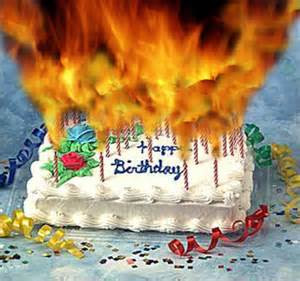 Make sure to have a fire extinguisher ready for these events
During this election season it is difficult to take time-off because things get wackier by the day. For example the G20 in Hangzhou, China, begins

on Sunday

and already there have been altercations and near fistfights between US and Chinese officials as the Chinese over-manage the event and manage to botch things in the process.

For example Obama had to leave Air Force One from the butt-end because nobody provided the long steps necessary to get out of a 747 from the front. Then various mix-ups occurred whereby the Obama party was prevented from actually joining Obama. This included a big incident with Susan Rice who appeared to be brought to tears. It was an insulting fiasco covered by Reuters here and the WAPO here.
This back and forth with the Chinese has been going on for years now.

Of course there is the election to discuss as it evolves into an historic classic.

I also ran into a good article for you to read posted by ex-CIA analyst turned public analyst, Ray McGovern. He shows that the mess in Ukraine actually goes back to before 2008. He finds both Chelsea Manning cables and Clinton e-mails that outline the overall scheme to get Ukraine into NATO. You should enjoy this one. Click here to read.

This sort of deeper story using the resources of WikiLeaks will never be done by the corporate mainstream media.
Give up on the mainstream media. They have no respect for you or your mental health. Join the No Agenda family with any contribution you can afford by clicking here
Sincerely and thanks,

PS Checks should be sent directly to the No Agenda Show, Box 339, El Cerrito CA 94530
Crazy Dog Grooming is actually a thing. With competitions.
Copyright © 2016 No Agenda Show, All rights reserved.
Thanks for being part of the No Agenda family!

Our mailing address is: