No Agenda News
No time off for the No Agenda Show
The last show, which was outstanding, got little support in the way of contributions and you are asked to consider donating to

tomorrow's

show where there is even more to discuss than all of last week.

Here is the link to an opened-ended donation of any amount. Please help make show 782 a success.
On Friday

comes the general release of the Star Wars reboot. This should mean the never-ending promotional blitzkrieg should die down leaving room for last-minute Christmas shopping if the season has not already been ruined.
On

tomorrow's

show you will get a nice run-down and deconstruction of the last (hooray) Republican debate where the candidates fine-tuned the same arguments and assertions made in the first debate. Details

tomorrow

.
And let's not forget the comedy event of the year, the complete shutdown of all the schools in the Los Angeles basin over a hoax email. Are there any more ways that the public can be inconvenienced by incompetent government officials? Look for the re-emergence of the "better to be safe than sorry" meme.
"Hold on now. 10,000 schools need to be checked for bombs. And, besides, the overtime will not hurt. After all there is still time for more Christmas Shopping. And the boys in blue are running a little short on cash.
So, yes, we are taking this very seriously."
Let's get

tomorrow's

show off to a good start with a donation of any amount you can afford. Click here and help.
Your co-hosts,
John C. Dvorak & Adam Curry
PS We want to thank those of you who decided to set up time payment plans at your bank or who just like to send checks. Remember it is No Agenda Show, Box 339 El Cerrito, CA 94530. Ask for details for wire transfers.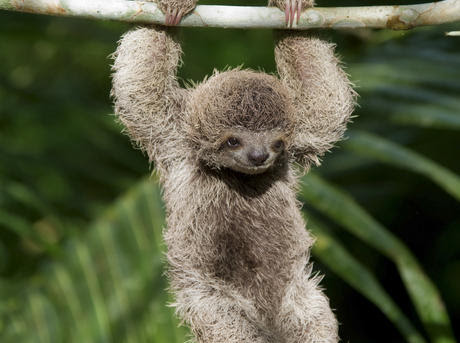 It seems as if everyone has gone gah-gah over sloths. Donate to No Agenda to find out why. SAVE THE SLOTHS!
If you want real analysis based on research and digging deeper into a story, No Agenda is your show. To keep it alive please support No Agendaany way you can. There are excellent ideas on the support page here.
Copyright © 2015 No Agenda Show, All rights reserved.
Thanks for being part of the No Agenda family!

Our mailing address is: