Show 1096
Free Speech Attacked

Wild GIFS attached
C:\support
The Show is healthier with sustaining donations known as subscriptions.
Here are a few to choose from.
The favorite is the lucky $33.33 a month. Click here for that.
It has superseded the once popular $11.11 month. More lucky numbers click here.
And, of course, there is the do-it yourself open donation which is always welcome.
Dear Producer,
Let us mark the 2018 Holiday season as perhaps the last era of real free speech in the world. The one thing that seems most under attack during the end of the golden age of the Internet is indeed free speech.

This is brought to your attention because of the recent attack on the advertisers of the Tucker Carlson Show over one of the mildest rants this guy has ever done. It's linked here.

He merely questions the value of diversity for diversity sake questioning whether the idea of a wildly diverse society is good or bad. Because of this the following companies said they would pull their advertising: Land Rover, IHOP, Ancestry.com, Just For Men, Minted, Smile Direct, Pacific Life, Scott e-Vest, Nerd Wallet, TD Ameritrade and Zenni.

Long ago pressure groups discovered that the weak-willed and often paranoid advertising community will knuckle under to complaints giving them some control over the speech of others.

No Agenda understands this and it is why you are asked to support the show directly. The holiday season is the best time. Click here now and help with whatever you can afford.
While this was going on, the ubiquitous Jordan Peterson along with freelance interviewer Dave Rubin spent a lot of time kvetching about the various de-platformings going on with Patreon threatening to start their own version of the service. Both make a goodly amount of money from Patreon alone and failed to offer or understand the need for any sort of alternative income stream. Now they are freaked.

This is an interesting video you should watch because it confirms the No Agenda thesis that many third party systems simply cannot be trusted. Many of you, early on, had hounded the show about using Patreon and we refused for what now becomes obvious reasons.
Sincerely,


John C. Dvorak & Adam Curry
PS Checks should be sent directly to the No Agenda Show, Box 339, El Cerrito CA 94530. Your support means everything.
Outrageous GIFS back by
popular demand!!
Another genius.
Well put.
So exactly what did this guy hope to accomplish?
Hoping to impress the girls.
Maybe a course in science would help.
Impressive accuracy
That's gotta hurt
On her phone no doubt.
Elon Musk as a youth.
How drunk do you have to be to think this is a good idea?
Ad Hoc Spin Class
Animals do not like being mocked.
Animals do not like being mocked.
Nerd.
Well trained militia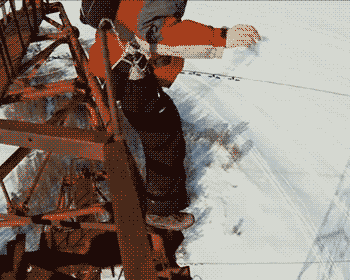 Unlucky
Lucky
Support No Agenda
Copyright © 2018 No Agenda Show, All rights reserved.
Thanks for being part of the No Agenda family!

Our mailing address is: